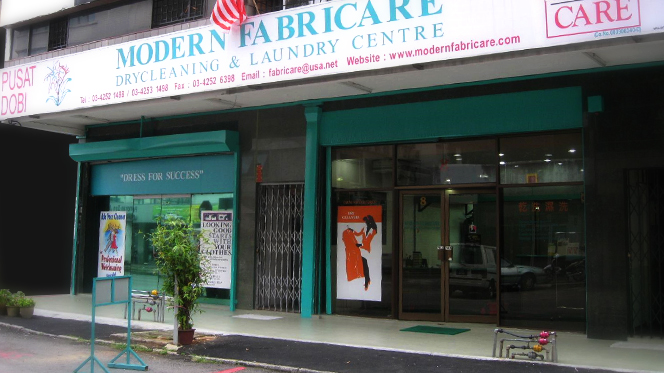 The Company
Modern Fabricare Drycleaning & Laundry Centre
was incorporated in 1993 and had full-time presence in Ampang Point, Selangor. The Company was officially registered and incorporated later in 2003 as Modern Fabricare Drycleaning Sdn Bhd. We are trained and certified professionals in line with our objectives to provide the state-of-the-art cleaning technology for all fabrics, professional pre-spotting, cleaning and expert finishing of garments, focus to serve and to ensure customer's satisfaction.
Our company uses the most advance detergents and solvent possible and effective formula in the cleaning of all types of fabrics which is carried out in the most modern and advance equipments.
Our people are highly motivated, well-trained and capable to carry out all tasks as we work as a team with great responsibility at hand to provide our quality services to all of our customers.
The Vision
Dedicated to providing the best dry cleaning and laundry services, we strive to deliver to our customers a service that is of Quality, Convenience, Service and Care.
The Motto
"We Only CARE About You" is our clientele tagline, which the word "
CARE
" in our context refers to
"The Best
C
HOICE" so that you and your clothes look the very best
"The Best
A
TTENTION" because we only care about you
"The Most
R
ELIABLE" for cleaning of all fabrics
"The Most
E
FFICIENT" quick and speedy service
The Affiliation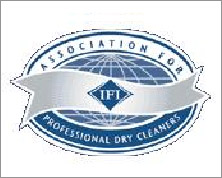 We are a member of the International Fabricare Institute known as IFI, The Association of Professional Drycleaning and Laundry in USA since our inception in 1993.
The IFI is the world's leading professional garment care organisation since 1883 and offers professional training and development to garment analysis and research.
IFI has renamed itself and currently known as the Drycleaning and Laundry Institute (DLI) on 11th June 2007.
Special Recognition
Modern Fabricare Drycleaning Sdn. Bhd. has been approved by MAS under the MAS FAA accepted quality system as a Non-Certificated Contract Maintenance provider and is now included in the MAS Supplier Approved Listing of FAA Non-Certificated contractors.
The Founder
Mr. Rick Gan
was the man responsible for the success of Modern Fabricare Drycleaning Sdn Bhd.
Having with him more than two decades of experience in the dry cleaning industry as Rick had received training and completed the Resident Advanced Course at the International Fabricare Institute (IFI) in USA.
Rick has also attended industrial training on the dry cleaning machines and equipments which covers assembly to troubleshooting of the dry cleaning machine at Italclean SRL, Italy. He was certified as Italclean's finest engineer of its products at the time.